A New Jersey Safeco Personal Insurance Agency
Safeco Insurance is a proud part of Liberty Mutual Insurance, a Fortune 100 company and the sixth-largest personal lines insurer in the country. Safeco believes in the power of relationships. That's why it's sold exclusively through independent agents, who offer ease, choice, and advice.
What You'll Love About Safeco
Insurance for your car and home — plus all the fun stuff in between. Whether it's your 9-to-5 ride or your weekend toys, Safeco has you covered. By bundling auto and home coverage, you'll get the best blend of savings, convenience, and protection. And as your insurance needs change, we'll keep looking for ways to save you money.
Home Insurance
We feel at home keeping you covered.
The protection you need at an affordable price. With Safeco's broad array of coverage options, your independent agent can tailor your policy to fit your needs, and your budget.
Your Home Your home will be protected against losses from events such as fire or lightning; weight of ice, snow, or sleet; windstorms; hail; theft or vandalism; and more.
Your Belongings If your personal possessions—including furniture, clothing, and appliances—are damaged or stolen as a result of a covered loss, Safeco® will arrange for them to be repaired or replaced.
Your Liability Safeco will defend you if someone makes a claim against you for accidentally causing an injury or damaging property—for example, if someone is hurt in your yard or you damage property at someone else's home.
Renters Insurance
Protection against life's surprises.
A renters policy offers affordable peace of mind.
Did you know that when you rent a house or apartment, your landlord's policy doesn't cover you at all? That's why Safeco® Renters insurance is so important. Along with replacing your personal property, it protects you against life's unpleasant surprises.
Auto Insurance
Keeping you covered wherever you're going.
With Safeco's broad array of coverage options, Muller Insurance can tailor your policy to fit your needs and budget.
Discounts and savings opportunities for you.
Safeco Package, RightTrack®, Low Mileage, Billing Plan, Specialty Policy, Good Student, Distant Student, Multi-Car Policy, Homeowners, Advance Quote, Accident-Free, Violation-Free, Anti-Theft, Preferred Payment Methods
Motorcycle Insurance
Wherever the ride takes you.
There's nothing like the feeling of wind in your face and scenery rushing by.
This is about your alone time, your look-at-me time. With broad coverage that protects your ride and your gear, Safeco® is right beside you. We'll write the best policy for your needs, so you can forget everything else and do what you love most.
Watercraft Insurance
Enjoy the waves while staying afloat.
Life on the water should be full of fun, adventure… and a few fish!
Safeco® Watercraft takes care of your watercraft assets, covering your boat, your gear and getting more, so you can enjoy the waves — while staying afloat! With the right coverage, if the worst happens, you won't be left standing on the dock.
ATV Insurance
Gives you more freedom to explore.
Protection you can count on for wherever you venture on your ATV.
They're ideal for hunting, getting around your property, farm chores, yard work, pulling trailers, exploring off-road — or all of the above. And because there are so many different uses for your ATV or UTV, it's important to know you have the right coverage.
RV Insurance
Protection for wherever you roam.
The freedom you want, the protection you need.
Whether you're exploring the world in a motorhome, camping in the woods in a pop-up or taking your horse to your favorite trail, RV insurance protects you and your recreational vehicle on and off road. You'll have peace of mind with coverage from Safeco.
Umbrella Insurance
An affordable way to protect all you love.
Accidents happen — are you and your family prepared?
You've seen the headlines for significant injury compensation. Safeco's umbrella policy provides an extra layer of coverage, so if one of life's surprises happens to you or a family member, you're not caught off guard.
Licensed in Over 30 States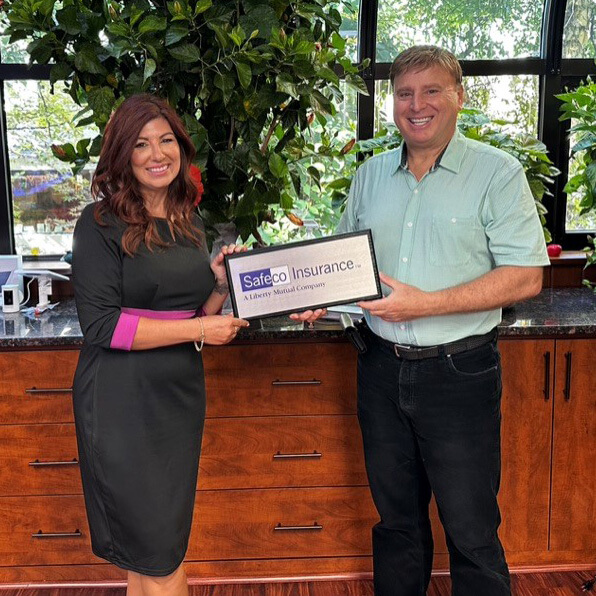 Muller Insurance is a Safeco partner agency.